Main page
Dear guests, you're welcome in mini-hotel «Hottey»!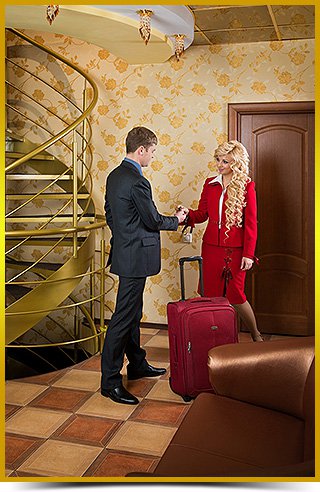 What does a businessman who came to Kiev for business, sportsmen who are striving for their sport trophies and a group of foreign tourists have in common?
All of them search for comfort being so far away from their homes. Our hotel's bright and spacious rooms will become one of your most fondest memories of your stay in Kiev.
A distinctive feature of our hotel is a small number of rooms, which allows us to maintain a high level of service and apply an individual approach to every guest. Silence and comfort is what you will enjoy here in contrast to other hotels.
Our hotel's special option is to rent a room for 24 hours (for example, from 18.00 to 18.00). Also there are options of hourly rent or overnight.
We don't ask for your documents for check-in, and don't take any additional fees for booking. Children under 12 y.o. stay in the hotel free of charge.
We offer our guests 9 cozy rooms, each of which has its own unique design.
Every room has:
Double bed with orthopedic mattress
TV, audio/video players, Wi-Fi.
Leather furniture
WC-and-bathroom unit with sanitary equipment made in Spain
Soft floor carpeting.
There is a mini-bar with any drinks and Ukrainian dishes of your choice at your service.
We can arrange for an additional bed/ sleeping accommodation in the room at the guest's request. Room service is 24 hours.
You can additionally get a micro wave, electric kettles, coffee machine, iron, fridge, hair dryer, dishes, radio telephone and additional sets of bed linen free of charge.
See more details on each room with photos in "Rooms" section.
Also we are able to arrange excursions around Kiev, transfer from the airport, and book railway and air tickets for you.
Welcome to the mini-hotel «Hottey»!